PatOlympics 2011
For the 2nd time, the IRF invited the IRF Symposium participants to experience an innovative and very "athletic" competition: The PatOlympics Protoype Evaluation Exercise, which is designed to complement laboratory-style evaluation campaigns such as TREC-CHEM and CLEF-IP and to foster the interaction between creators of retrieval systems and information professionals.
The 2nd PatOlympics took place on 7 June 2011 in the morning and provided an interactive evaluation platform where prototypes of state-of-the-art patent retrieval systems have been tested and driven to their limits by patent retrieval professionals.
Participants were able to interact with the experts, demonstrate the power and flexibility of their prototype and compete with other participants for the medals of the PatOlympics.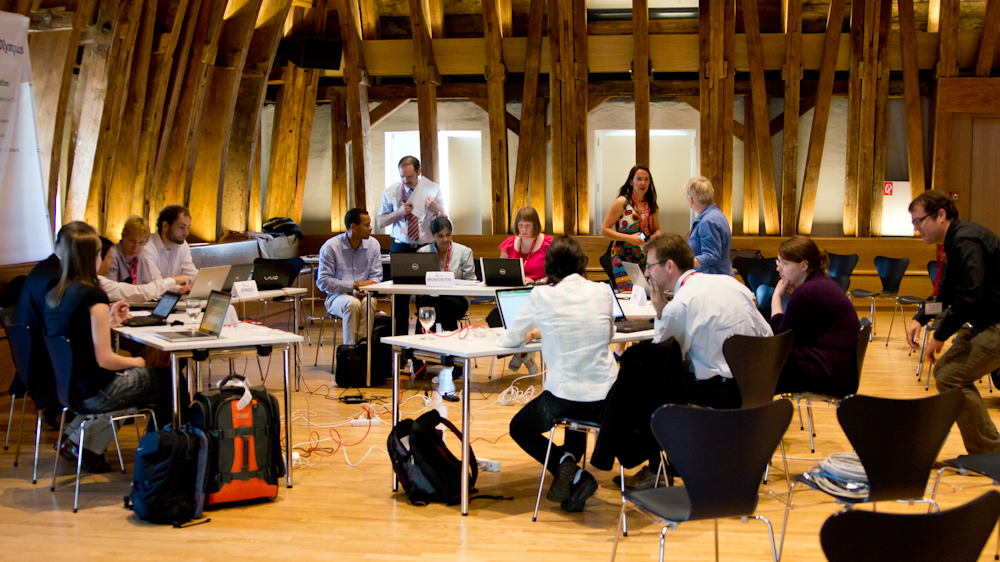 The 2011 PatOlympics included two PatSports: ChemAthlon and Cross-Language Retrieving.
Although PatOlympics addresses both academic research groups and technology providers, only academic participants registered for teh competition.
PatOlympics were organized with the support of PROMISE - Participative Research Laboratory for multimedia and multilingual information systems evaluation.
Winners 2011
Three medals were awarded:
CrossLingual Retrieving: Spinque (Netherlands)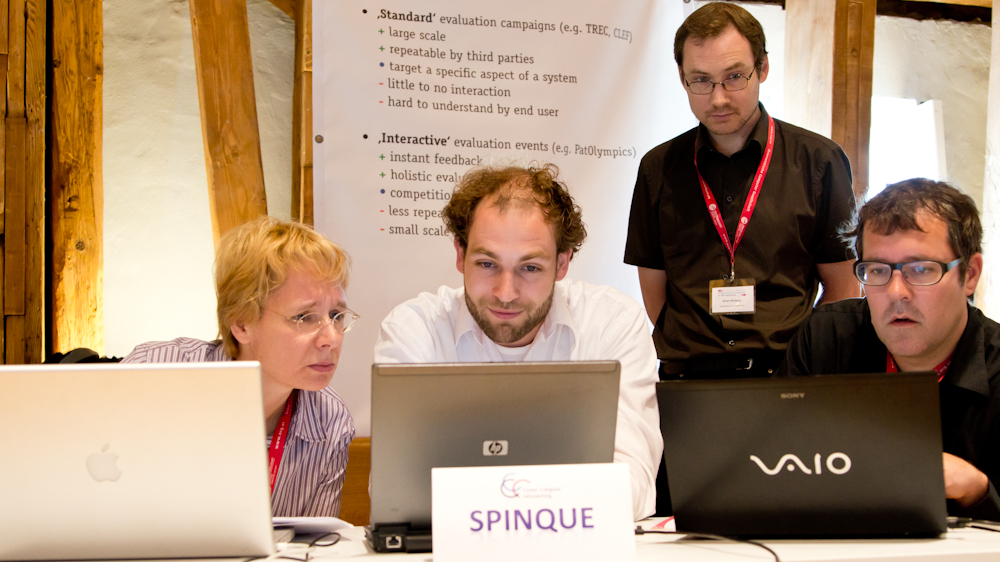 Participating Teams in 2011
Cross Language Retrieval
ChemAthlon
Referees
Gerard Ypma (asml, NL)
Stephen Adams (Magister Ltd., UK)
Jane List (Consultant, UK)
Teresa Loughbrough (Unilever R&D, UK)
Maike Houtrouw (Phillips International,NL)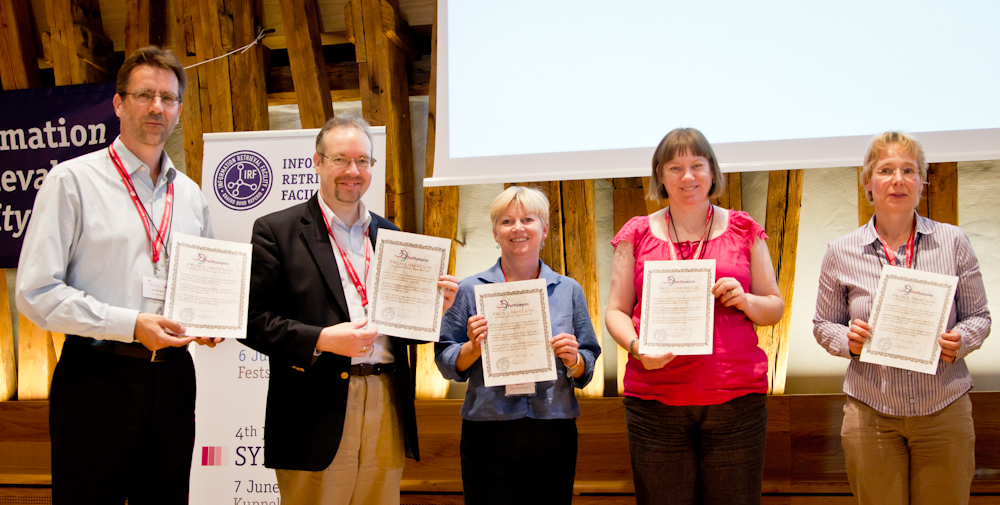 Click here for a review of PatOlympics 2010.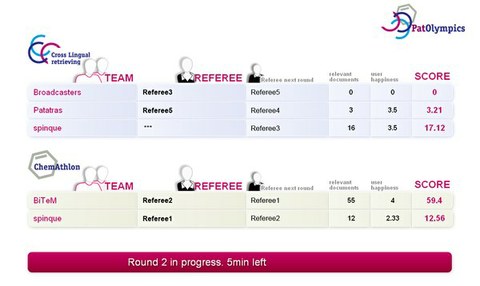 Screenshot of the PatOlympics Scoring Board